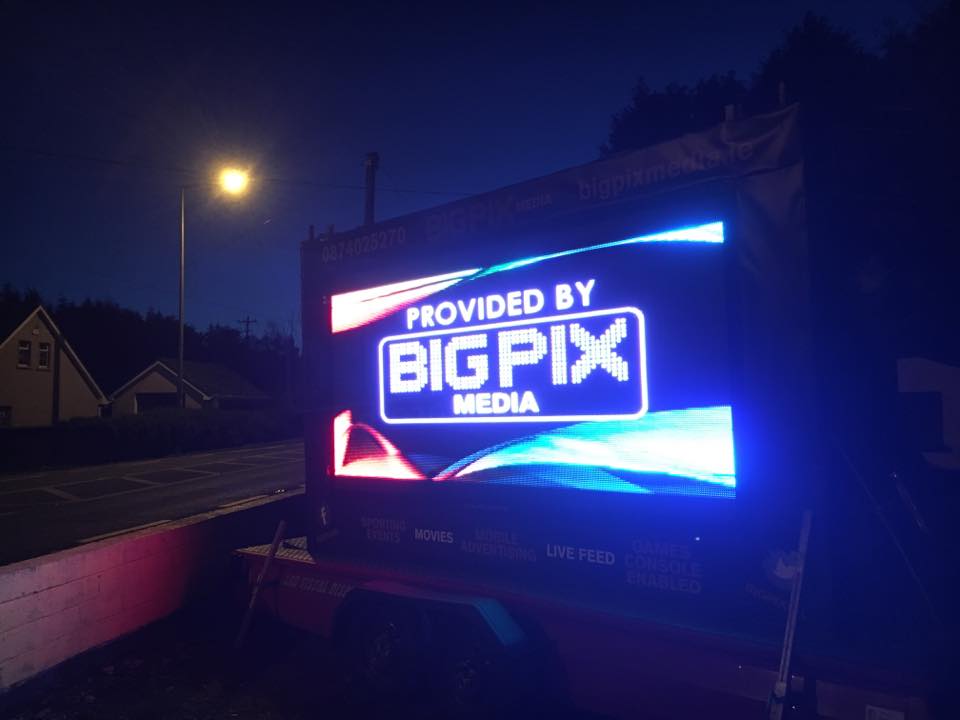 Clients
BigPix Media provides a 5m squared LED Digital Billboard to capture the attention of potential clients, consumer/employee engagement via our on-board entertainment systems, relay live sporting events complete with sound and much more.
Day night Security
A Fantastic idea with endless opportunities for advertising or for private party use. Highly recommended!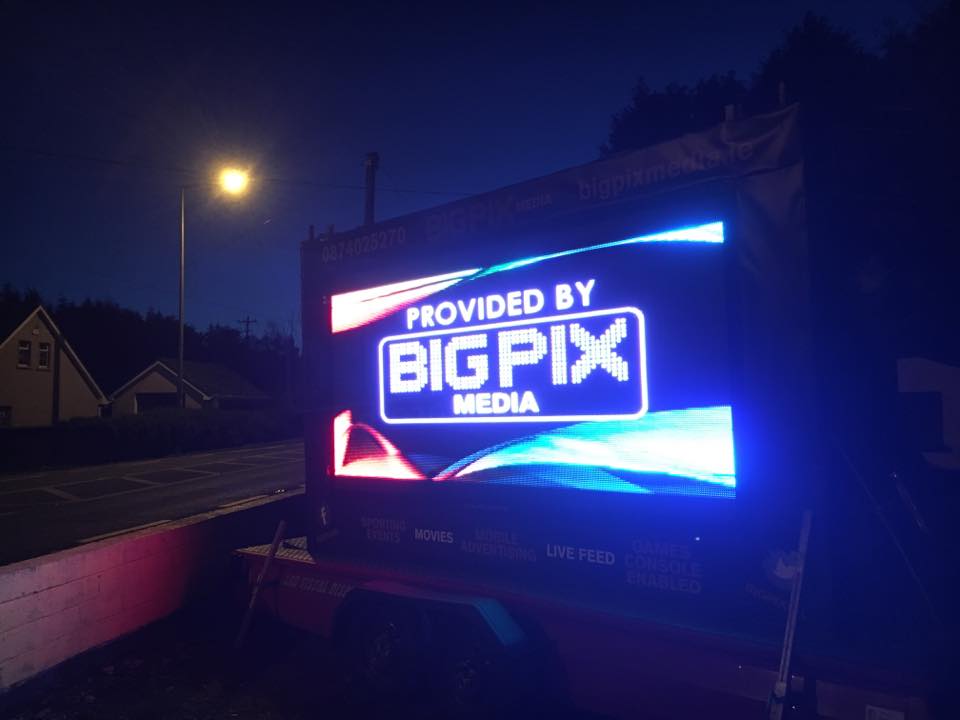 Irish Blood Transfusion Service
We've used BixPix Media to help promote our local blood donation clinics and have been delighted working with them. The service provided was professional,  reliable and highly effective. BigPix is versatile and innovative and can assist in all areas of digital advertising.
Advertise an event with BigPix Media. Cost-effective advertising for maximum exposure!